Podiatry is the study of the foot and supports but not only!
It is also about observing the influences on the body at each level: knees, pelvis, back, shoulders, head…
The goal is to determine how your body is articulated in order to be able to offer a suitable treatment.
The examination and the techniques used are adapted according to the reason for consultation, the age, the morphology and the activities of the patient.
For podiatric exams, we need to see you from head to toe! Please make sure you bring an appropriate outfit (shorts / t-shirt).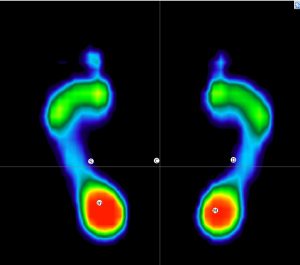 At the end of the exam, we review the different podiatric solutions with you.
We choose with you the materials and techniques most appropriate to your needs. Always keeping in mind your constraints of shoes!